CODE Techstart
A one-year training program for people with a forced migration or migrant background who are enthusiastic about tech. From August 2021-August 2022.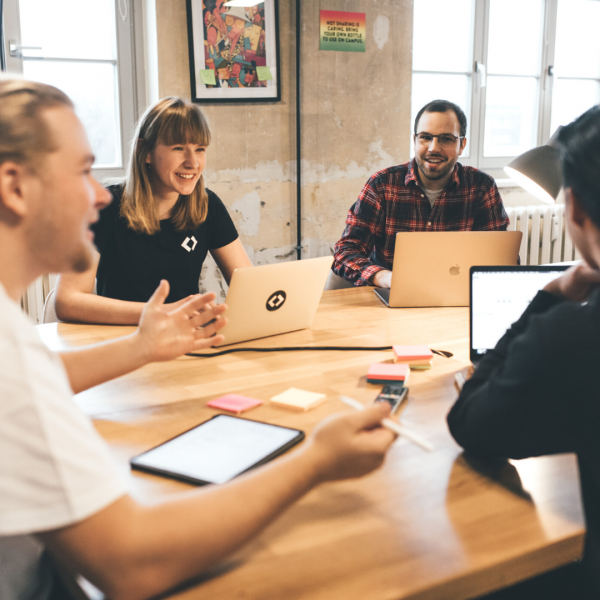 About Techstart
Based on CODE's proven learning concept, we've developed a training program that prepares you for an entry-level position in the field of digital product development.
For six months, you will join our program at CODE and start learning the basics of software engineering, interaction design and product management. Choosing a project, you will learn how to apply your new skills in a meaningful way and contribute to the development of digital products.
In general, we don't expect you to have specific tech skills but rather a genuine curiosity, high motivation and commitment. So if you're enthusiastic about the tech world and want to find your own place in it, Techstart will be the right program for you.
After the first six months of learning and practicing your new skills at CODE, you will receive an official certificate that outlines the competencies that you gained. This will help you with your next step of the Techstart journey: a six-month internship.
After half a year of learning and practicing, you're ready to move on. We are confident that – with our help and support – you will be able to find a paid internship that allows you to apply your newly acquired skills in a professional environment.
While you're gaining new experiences, CODE will support you to continue learning and growing into your new role and responsibilities.
*We will do everything in our power to help you find an internship, but we cannot guarantee that you will be able to find one in time for the program to continue after 6 months.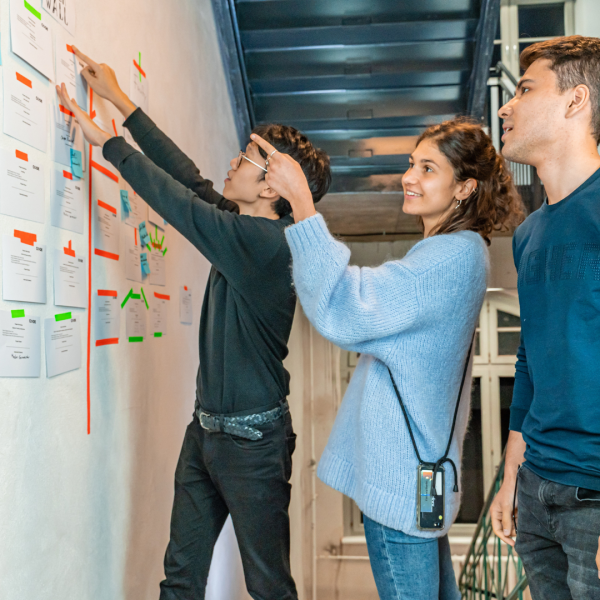 • Start date: August 2021
• Application starts May 3rd.
• Duration: 10-12 months
• Courses are held in English by the CODE University of Applied Sciences
• Location: Online during Covid-19, hereafter in person lectures in Berlin.
Application requirements:
This program is designed and aimed to support people with a forced migration or migrant background, so if this is something you have experienced, this program is for you. Also, as the program will be in English, you should be able to understand and communicate in English without problems. For our program, we don't require specific tech skills but rather a genuine curiosity, high motivation and eagerness to learn. From a time perspective, you have to be able to dedicate at least 25 hours per week to study with us. If you have more time, you are welcome to attend even more learning units.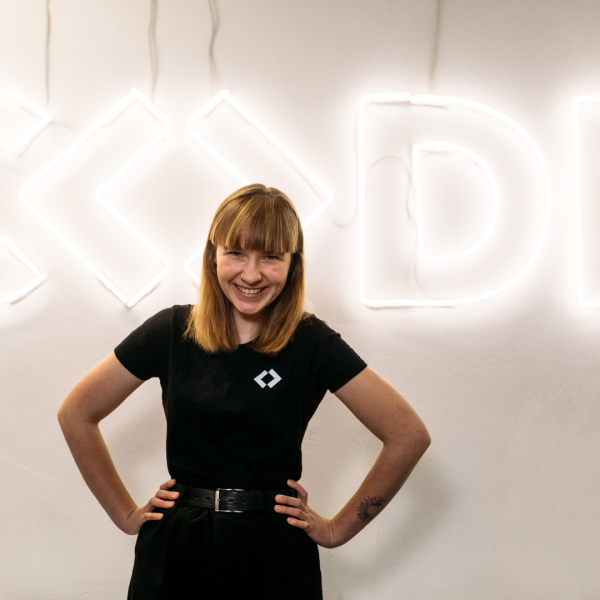 Are there tuition fees?
Our program is free of charge.
There are no tuition fees as the costs are covered by the funding of VBKI. However, if you finish the course successfully and start working, we will ask you to make a voluntary income-based donation to support our program. Your donation will enable future participants to study with us and to find a job in tech, just like you did. Don't worry: If you don't complete the program or have not found a job yet, we won't expect you to donate anything.
I want to donate, what do you recommend
We recommend a donation of 5% of your annual net income for a period of up to five years.
What will my donations be used for?
Your donations will exclusively be used to fund next year's tech training.
How can I apply?
The application process consists of a written application in which you have to answer some questions about your motivation, background and expectations. After that, you will be invited to an online interview in order for us to get to know you and the other way around. After this, you will receive your confirmation within two weeks.
Sounds interesting to you? Go to our Techstart Website and register to join one of our info sessions! We offer weekly online sessions with representatives from CODE and "Einstieg zum Aufstieg", in which we provide you with more information and you can ask any open questions you might have.
Take me to the Techstart Website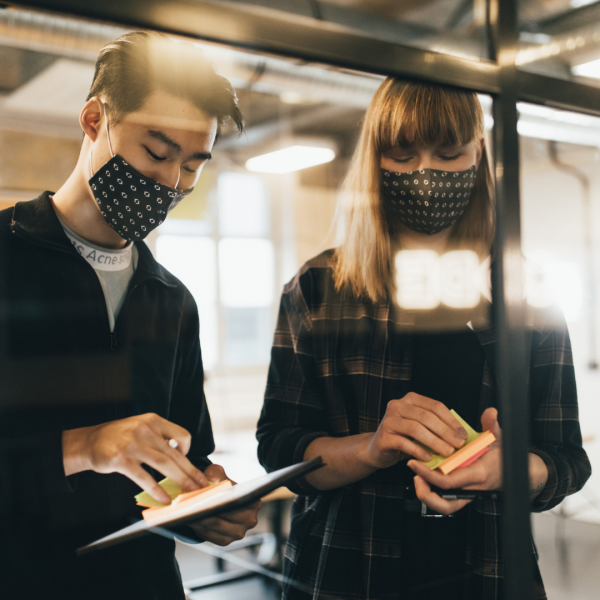 Do you have any questions?
The Techstart team, Paula Neuber and Mia McCarthy, will happily answer any questions about the program – whether you're interested in joining yourself, supporting the program or something completely different. Reach out, we're looking forward to hearing from you.
You can reach us via mail at techstart@code.berlin